Here are some press articles about the release of songs performed by Eric Geurts (singles and full album).
(written by Mark Van Mullem, April 14,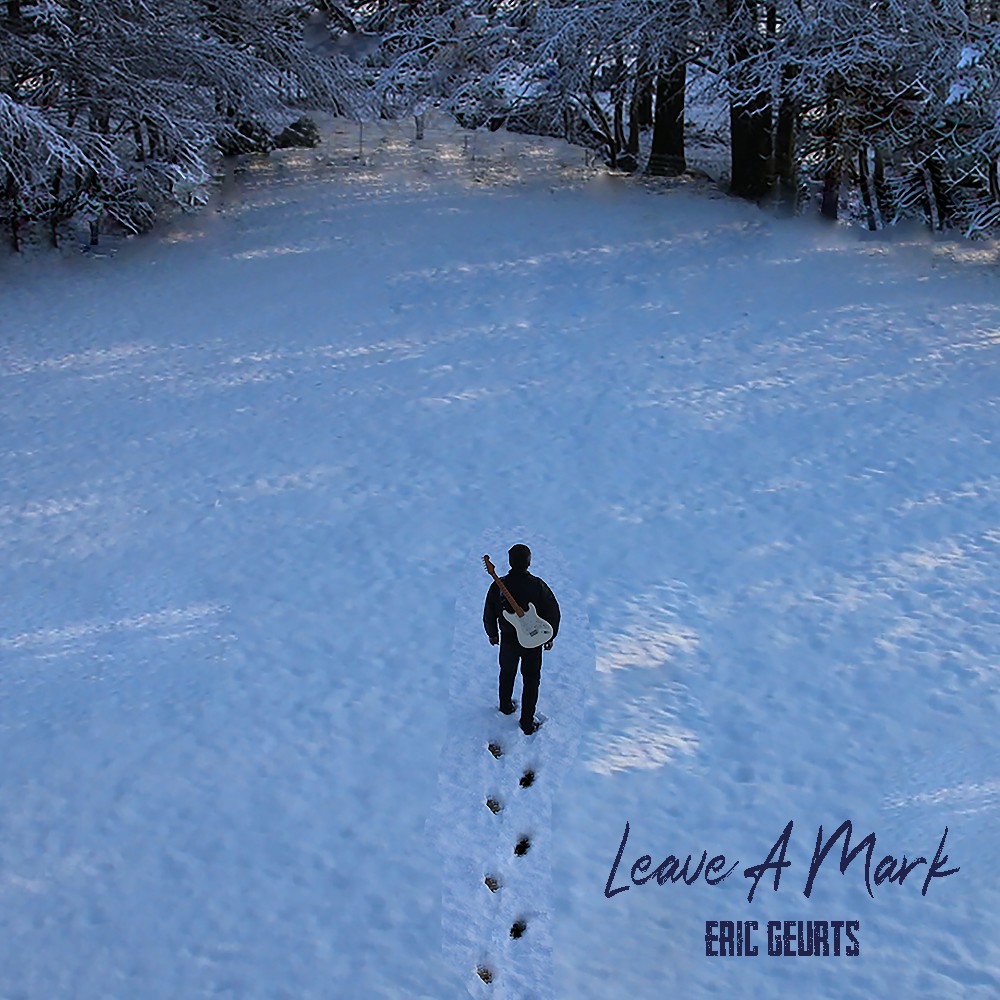 In recent months we have regularly been surprised by yet another particularly strong single by singer-songwriter Eric Geurts. We literally wrote here that it made us long for an album. On Wednesday, April 14, 2021, that will be a fact with Leave A Mark. After years of playing with bands such as Kiss The Bride, Indiana and NeverB4, production work and especially tasteful song-forging for the bands in which he played and a number of solo artists, Eric Geurts is now releasing his first solo album. Finally! With Leave A Mark, the guitarist and singer-songwriter gives himself and anyone who wants to listen a wonderful birthday present. These are gems that should be admired, or rather: songs that absolutely deserve to be heard.
During the famous 'stay-in-your-home' period, Eric Geurts was passionately involved in writing new work and he breathed new life into a number of older songs. So you can actually consider Leave A Mark as a Best Of Eric Geurts. But it all sounds brand new. The introduction to the eclectic mix of pop and rock songs is refreshing. Sharp dirty rockers, country rock and americana, a more bluesy direction, even a touch of reggae and a wonderful jazzy vibe? Check, check, check and check again! In addition to uptempo work, pop songs and rockers, there are also a number of beautiful ballads on this record.
Anyone who listened to the singles that preceded this album already knows this, and the other songs on Leave A Mark also confirm: Geurts has the great gift of writing smart, sophisticated, beautiful pop songs. That he is also a more than deserving guitarist is an understatement. It is therefore pure enjoyment of Geurts' guitar playing and solos. A little music lover soon hears who the musical heroes are from the 'storyteller-singer-guitarist'. The ghosts of Mark Knopfler, John Lennon, but also David Gilmour sometimes shine through in the song material. Just to tell you right away that Free Out Hearts sounds phenomenal, and could come right out of the Pink Floyd catalog. Although the credit goes entirely to Geurts. A majestic song, with the wonderful tenor sax of Nick Bisesi and beautiful guitar work by, no not David Gilmour, but Eric Geurts. An instant favorite of ours, this Free Our Hearts .
But we should definitely also mention the catchy jazz ballad The Girl In The Picture The song is about Kim Phuc, the then nine-year-old girl, just after the napalm attack in Vietnam, in the iconic black and white picture from 1972. This smooth jazz crooner has a beautiful melody and very beautiful instrumentation, with atmospheric strings and beautiful piano work by Bert Van Daele. We are not so fond of children's choirs, but here it does not disturb at all and fits perfectly. Goosebumps song.
One of the forward singles from this record was the melodramatic I Still Believe In Miracles, drenched in delicious Americana. We could already sing along to the chorus after we heard that single for the first time. You too soon. Bet?
The beautiful ode to John Lennon, Love To Love , performed entirely in the style of the grandmaster himself, could not be missed on this record. Also a big hands up for Heaven, with its beautiful harmony vocals, which also sounds quite Lennon-esque.
In the poppy Judgment Day it seems as if the Beach Boys are secretly participating. And if we didn't know any better, we'd swear that Eric Geurts revived the Traveling Wilburys to play alongside Mark Knopfler on the fine country rocker Same Kind of Shine. Geurts wrote this song together with Arlis Arbritton from Nashville.
The most recent single, the bluesy When The Love Is Gone may open the debates on Leave A Mark, and the irresistible pop-reggae comfort song You're Not Alone also features on the record. Also keep an eye out for the harmony vocals and guitar extravaganza! One of the early singles that we haven't heard before is I'm Not Afraid Of The Dark, a nice rock song, another earworm. How good Geurts is at that, boys and girls!
We haven't even listed all the songs yet, but actually: all twelve are good. Some songs are lighthearted, others deal with anger, loss of injustice or social problems or even dare to kick your conscience, but there is also room for a lot of positivity and hope.
On Leave A Mark, Eric Geurts is assisted by a lot of great musicians, the list on the inlay of the CD is impressive. But the various clever compositions all come from Geurts' brain. It produces a top collection of songs, a picture to cherish.
For most, Leave A Mark is the first introduction to Eric Geurts, even if it is a musical round-up of 45 years of making music. But it is indeed a start, because Geurts does not intend to stop at this first own release. And fortunately, because even now: this tastes like more. So hopefully to be continued.
Happy Birthday Eric!
(written by Mitch "ZoSo" Duterck,
I listened to "Leave a Mark" for you, the new album of our compatriot Eric Geurts who settled not far from Ciney with guitars and family for a few years already.
Eric, a native of Flanders, did not have (just like Deinze's excellent Horses On Fire at the time) the support of the all-powerful and unavoidable Studio Brussel.
It was therefore on the airwaves of Classic 21 that three songs from this album found listening and distribution, thanks to Laurent Deboeuf.
Eric is what you might call a multi-instrumentalist, he knows how to play just about anything he touches, as demonstrated by "Leave a Mark", but that didn't stop him from calling on his fellow musicians. on his new album which he recorded and self-produced on the Flying Snowman Records label.
You have to be brave or a little crazy to release an album in this troubled period during which confinement is slowly but surely killing the artistic community, causing the disappearance of many groups and various artists.
For that alone, Eric deserves a big thumbs up.
But let's talk a bit about what should concern us in the first place, the content of this cd.
It is in 12 tracks that Eric takes us in the footsteps of some big names who have influenced his musical journey.
Some of these influences are transformed in the blink of an eye without ever falling into pastiche or bad taste.
The dosage is precise, skilful, like a chef who makes you savor "very simple" dishes without seeming to touch them.
For this review, I will again engage in a perilous exercise that I nevertheless like and which consists in writing my commentary while listening to the album live, for the first time and never exceeding the duration of the piece for me to express.
Ready?
Let's go !
When The Love Is Gone

(3:30): it starts like Eddie Cochrane's "Summertime Blues" before suddenly turning into a "Money For Nothing" mood by Dire Straits.

A good little rock piece to appetize the menu to follow.

Mysterious (It's all too serious)

(2:19): a more poppy '60s-style climate and backing vocals a bit like The Byrds and then when we tell ourselves that the end is predictable, Eric takes us on the wrong foot and strikes a little very sharp solo, a very nice surprise!

Love to Love

(3:42): one of the songs that stands out from this album.

It is without any risk that one can affirm that this title, as well on the level of the writing as of the interpretation is a vibrant homage to Mr. George Harrison.

The perfect companion to the fabulous "My Sweet Lord" of the great George.

A great mid-tempo ballad track.

I Still Believe in Miracles

(2:52): it's a bit like what a meeting between JJ Cale and Chris Rea could give, the kind of song to listen to with your hair in the wind at the wheel of an old convertible Cadillac while crossing the big Canadian spaces.

An optimistic verse.

Same Kind of Shine

(3:46): a style that I would describe as pastoral country-rock, inseparable from the previous track.

The Girl In The Picture (Napalm Girl)

(4:32): the second strong title of the album, very strong even, a beautiful text which highlights the little girl who runs naked, terrified, on a country road leaving behind her village which has just being bombarded with napalm by American troops.

One of the strongest war images ever taken.

The song seems to filter through the door of a Jazz club around five in the morning, it smells of hot beer and cold old cigars.

The sleepy drummer brushes his brooms over his tired snare drum while the red-eyed singer clings to his microphone one last time to tell us the story of Kim Phuc, this little Vietnamese girl who was burned with napalm and who became the friend of Eric and his wife.

Superb composition with a last chorus that makes your hair stand up, at least,

if you are normally constituted.

At times Eric's voice is somewhat reminiscent of that of Luke Renneboog, aka Luke Walter JR, the late lead singer of Blue Blot.

Heaven

(3:26): A Beatles reference no doubt, it's superbly sung and played.

For 60's fans

The Morning After

(2:56): Another "Highway Song" which passes without problems.

The kind of thing that we could well have found in the repertoire of Tom Petty & The heartbreakers.

I'm Not Afraid of the Dark

(3:09): If anyone can send this one to Iggy & The Stooges, it's gonna be a killer!

A big potential and a good rock.

You're Not Alone

(3:24): is my third favorite of the album.

You wonder where this song is going to go when all of a sudden there's that Reggae Rock beat slapping you in the face, and a nod to the Fab Four and Jeff Lyne's ELO.

Great !

Judgment Day

(2:46): The title says it all.

Free Our Hearts

(5:40): it is, in terms of tribute, the musical bomb of the album.

If you like Pink Floyd and especially David Gilmour, this track is for you.

A text that advocates tolerance, and fraternity, an anti-racist pamphlet.

Both guitar solos are to die for, they could have been on the live version of Comfortably Numb.

You can't get enough of it and you can listen to it over and over, I say: Bravo!
In short, a varied, intelligent album, with pleasant surprises, a cd that leaves its mark.
An album that I recommend to you if only for what I consider to be its 4 aces, a winning hand in poker.
(written by Mark Van Mullem, October 5,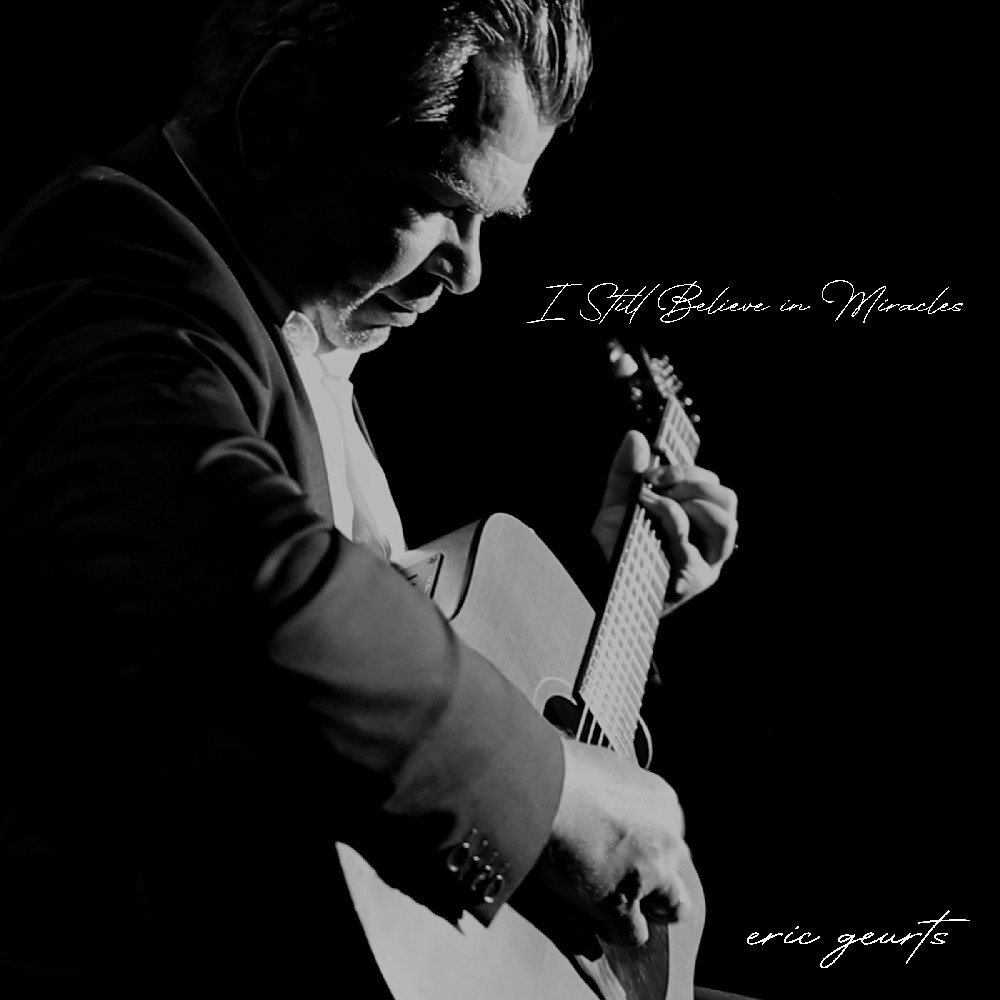 Telling a captivating story in less than three minutes? It is given to few. That Eric Geurts makes a more than creditable effort with his new single I Still Believe In Miracles is an understatement. Because in this particularly catchy country rock song, the guitarist and singer-songwriter tells us with great grace the unfortunate story of a teenage mother who, despite everything, never gives up. Yes, she still believes in miracles. She says it will be fine!
You soon spontaneously sing along to the chorus and you hope that it will all work out for the young lady. So let that miracle happen, she deserves it. Geurts sings it with so much hope and conviction, the accompanying guitars sound fantastic and the accompanying backing vocals provide a nice atmosphere.
I Still Believe In Miracles is a song that quickly settles in your ear. That actually requires few listenings, as we found out.
I Still Believe In Miracles is the fourth solo single by Geurts, who is now trying solo in 2020 after a long career as a producer, songwriter for others and as a member of bands such as The Seconds, Kiss The Bride and NeverB4. Perhaps he should have done that earlier, because after the previous singles Heaven , I'm Not Afraid Of The Dark and Free Our Hearts , this fourth single is also particularly strong. Good move by Geurts. We are therefore looking forward to an album by the guitarist and singer-songwriter. Hopefully to be continued!
(written by Mark Van Mullem, December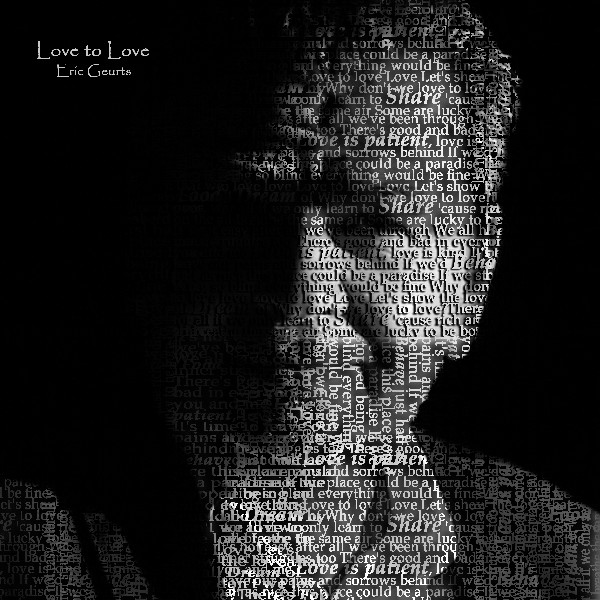 On Tuesday, December 8, 2020, it was forty years ago that John Lennon was brutally murdered. That has not gone unnoticed by singer-songwriter Eric Geurts. On the sad anniversary of Lennon's death, Geurts released the single Love To Love , a beautiful tribute to Lennon.
The great thing about Eric Geurts' new single is that it is actually clearly a John Lennon composition, but written by Geurts. It is also striking how close Geurts comes at times to the voice of the lamented ex-Beatle. Subject anyone to a blind listen without mentioning the actual performer, so the name is guaranteed to come up naturally: John Lennon. Bet? And the overall timbre of this song also breathes Lennon. Or how Geurts brought a very beautiful ode to the musical legend.
With Love To Love , Geurts also wants to make a plea for more love and peace, not entirely atypical for a Lennon tribute and very appropriate in these dark days before Christmas, right? Be sure to listen to the b-side of the single as well. Geurts covers Lennon 's Love , which featured on the Plastic Ono Band album in 1970.
After I Still Believe In Miracles and I'm Not Afraid Of The Dark , Eric Geurts now unpacks again with strong material, which this time (literally even) shows the Beatlesque side of the bard.
As far as we're concerned, a real album may also arrive, there is certainly no lack of good song material. Something for 2021 maybe?
(written by Mark Van Mullem, February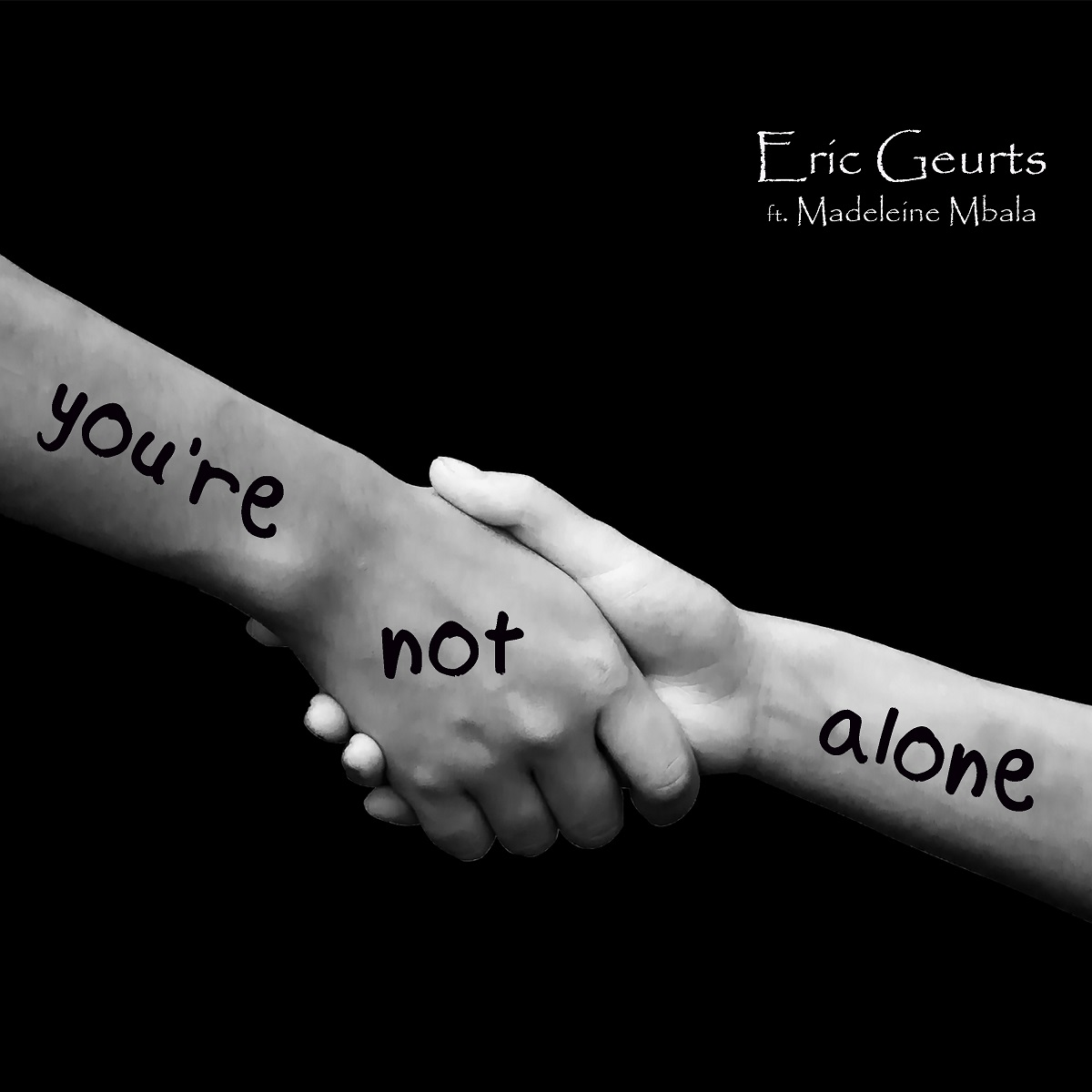 John Lennon has a new single out and it sounds a bit reggae! No, no new gem has emerged from the legendary Beatle. Eric Geurts has released a new single with You're Not Alone , which breathes John Lennon completely, just like the previous single Love To Love , then intended as a Lennon ode, did.
You're Not Alone starts slowly as a ballad, with some frugal, subtle keys and a quiet guitar tune, on a Walk On The Wildside -like rhythm. And of course Eric's voice. You immediately hear that Lennon signature. And suddenly we are in a cheerful summery tongue-in-cheek reggae tune, in which we hear the beautiful voice of Madeleine Mbala in polyphony. Further in the song we also hear male harmony vocals. The Beatles, or just Eric himself? A little later Geurts brings eager screeching guitar solos. Yes, quite a lot happens in that short span of just over three minutes.
With You're Not Alone , Geurts wants to encourage anyone who feels lonely, especially in these strange times. It is an ode to friendship, to compassion in these lockdown times when much human suffering takes place indoors.
The spirit of Lennon may be in the song, but not the cynicism of his song Nobody Loves You (When You're Down And Out) (1974). Geurts' song is rather a counter-reaction to this. "Loneliness is a cool killer. Without friendship we are frightened creatures lost in our little bubble. We desire so much to share feelings and experiences. Friendship is a verb, it breaks through self-centered egocentrism", as the singer-songwriter puts it.

You're Not Alone has not only become a very beautiful song, it is also a beautiful message of hope, friendship and love. The single will be released on Sunday, February 14, 2021, and that is not entirely coincidental. As Eric puts it nicely: "For those who doubt it all too often: You're Not Alone. Somewhere there is someone who cares about you and sings this song for you!" Amen to that.

We can also hope that the happy couples, and not only on February 14, also think of the lonely among us. There are more of them than you may think.
With yet another strong single in a row, we dare to repeat our plea from last year: feel free to come up with an album, Eric!
(written by Mark Van Mullem, April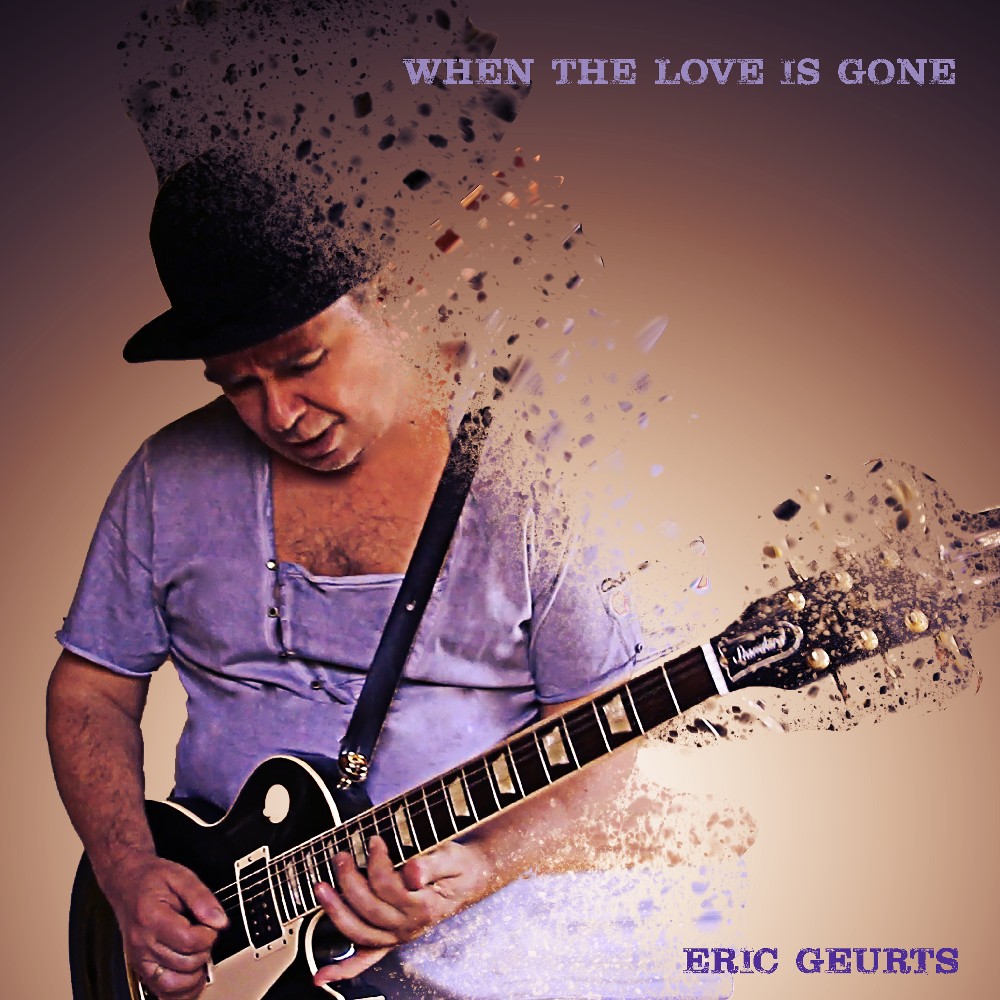 On April 1, watch out for April fishing. Everything you read, you should read twice to make sure it's not fake news. Anything but fake news and even less of a joke, is the release of another great single by Eric Geurts. With When The Love Is Gone , Geurts delivers an invigorating, catchy, bluesy rocker that – as we have become accustomed to from him – quickly, no immediately, settles in your ear. Yes, another nice sing-along.
It is a pleasure to enjoy Geurts' fine guitar playing on When The Love Is Gone . Be sure to listen to the lyrics as well; a real-life love story about a broken relationship, infidelity and cheating that ends with a humorous wink. There are also musical winks and When The Love is Gone would fit well in the catalog of Mark Knopfler or his Dire Straits. Or do we also hear a link with the ZZ Top? Of course it is Geurts who can take all the credit because he wrote this handsome, catchy song.
On April 1, we can also delight you with the news that Geurts will launch his long-awaited debut album on April 14, something to look forward to. Previous singles and this When The Love Is Gone naturally create high expectations for that album. Geurts himself set the bar very high. But that will be fine! Just wait a few more days.
(written by Mark Van Mullem, May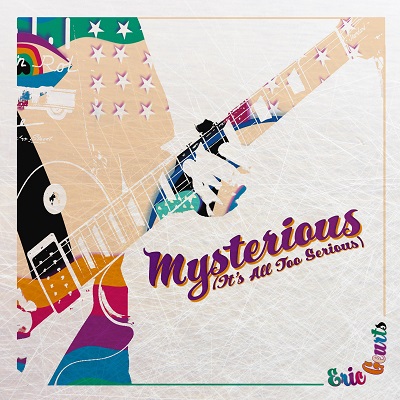 On April 14, 2021, on his birthday, Eric Geurts released his debut album Leave A Mark . You could already read here that the Luminous Dash editors were particularly delighted with this. But that's Eric's 'fault'! The singles that preceded the record created sky-high expectations that the album met without any problems.
On Friday, May 28, Geurts released another single from the great debut: Mysterious (It's All Too Serious) .
Mysterious is an infectious poppy rocker, entirely in the style of Tom Petty and Jeff Lynne. The song shows its strength in its simplicity: no complicated composition, 'just' a beautiful pop tune without any complexities. And pretty catchy. You soon sing along too. Anyway, perfect single material. Yes, Eric does it again!

Geurts sings about the fate of a man who wonders where his girlfriend hangs out at night. Sometimes she disappears without giving a sign. It seems clear that she is cheating on him, and that she doesn't take the relationship as seriously as he does. Heavy material actually, but the song sounds very light. An ideal single.
Mysterious (It's All Too Serious) is out on Geurts' own Flying Snowman Records label.